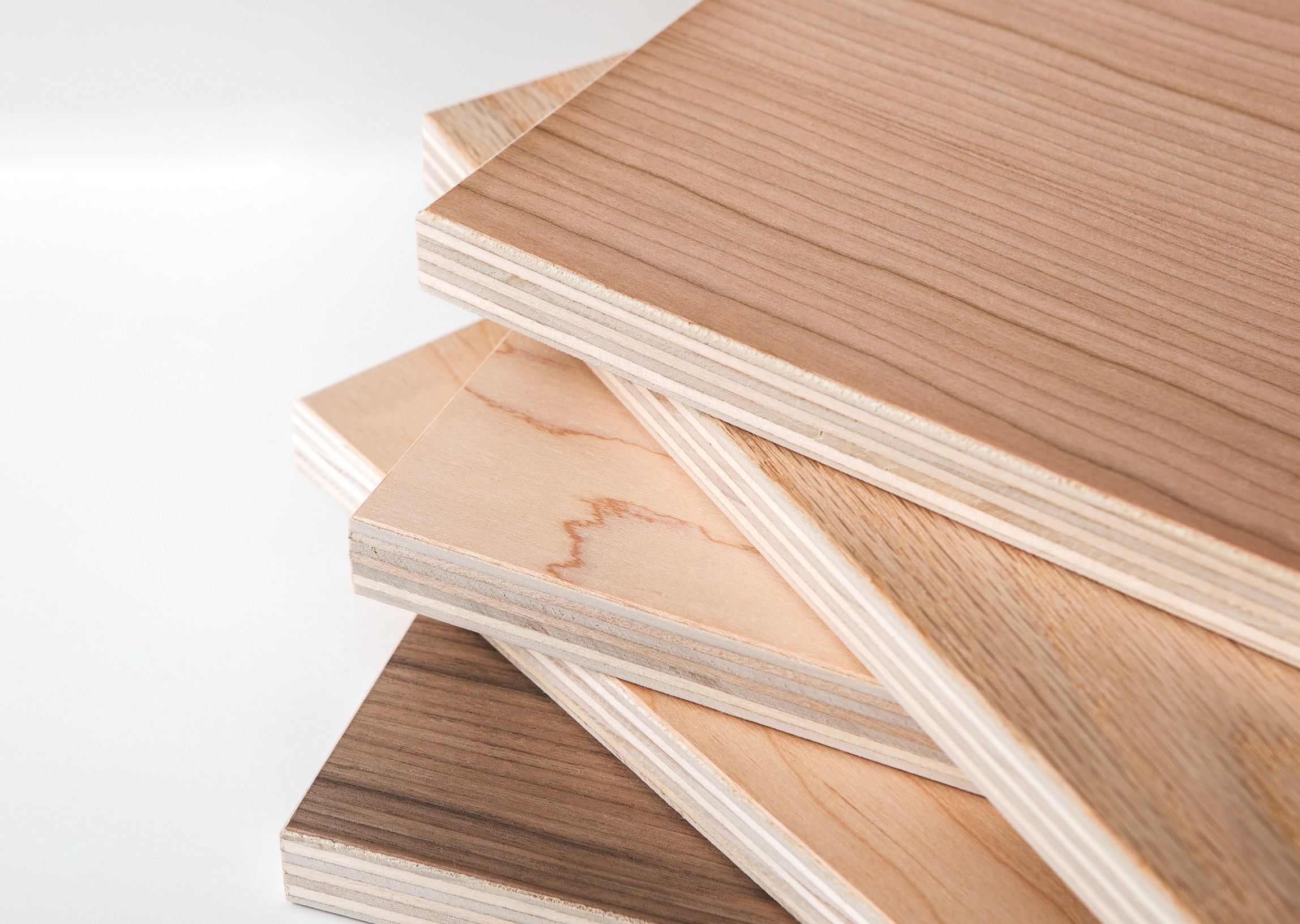 Poplar plywood, veneered with timber of valuable species.
Thanks to lesser wood density, poplar plywood weighs less, which makes a product made using this plywood much lighter without affecting the strength thereof. It is processed just like any other plywood – of birch or fir timber. Veneered plywood also enjoys improved inner layers with no cavities, which facilitates the processing of material. The surface is perfectly polished. Thanks to that, it can be lacquered without additional processing.
Veneer plywood is a superior alternative to veneered medium density fibreboard. While veneered medium density fibreboard can be toxic, plywood is an absolutely environment-friendly material.
Veneering plywood with veneer of valuable timber allows producing high-quality material that is ready for instant use, whereas customized plywood veneering is a lengthy, complicated and far more expensive procedure.
Usage:
cabinet furniture (tabletops, cabinet doors, etc.)
trunking walls
decor elements
juvenile furniture
Technical specifications:
glue type – Class 1 (interior)
density – 440-490 (kg/m3)
moisture content – 6-14 (%)
break point of threaded face joints – 135 (kgf)
coating quality – (I/II)
types of timber –

walnut

,

maplewood

,

cherry

,

birch

, European and

American oak

thicknesses: 18 mm, 22 mm, 25 mm
number of layers – 18 mm – 9 layers, 22 mm – 9 layers, 25 mm – 11 layers
sheet dimensions: 2440х1220; 2500×1220; 3100×1220
face veneer type –
Birch – rotary-cut veneer
Maplewood – rotary-cut veneer
American oak – rotary-cut veneer
European oak – at choice: tangential cut or round cut veneer
Walnut – tangential cut veneer
Cherry – round cut veneer