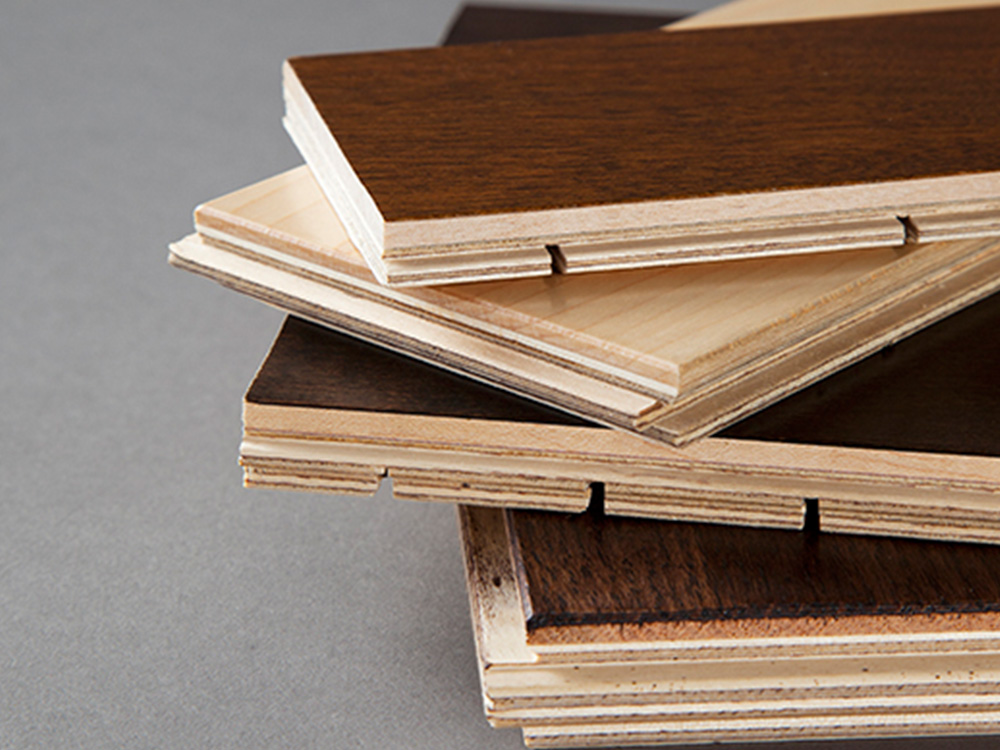 Base for strength
Dense and sturdy birch plywood is a stable base needed for the production of multilayer parquet. Plywood sheets for parquet have no open defects on the surface. This plywood guarantees strict tolerances of thickness after calibration and grinding. We supply any plywood specifications for the production of multilayer parquet, depending on the needs and technological features of manufacture of each specific parquet manufacturer.
Characteristics:
Guaranteed moisture content is 7-9%.
High bond strength, confirmed by tests.
Certificates: CARB II; CE.
Specifications:
Thickness: 6 mm, 7.9 mm, 9 mm, 12 mm, 15 mm – special thickness is available on request.
Grades: C/C grade plywood, C grade grinded plywood, CP grade plywood, CP/C grade plywood (plywood 3/4).
Number of layers: 5 layers, 7 layers, 9 layers and 11 layers.
Moisture resistance: phenol-formaldehyde glued plywood for parquet production.
Sheet size: 1250×2500, 2500×1250, 1830×1525, 1525×1525.
Adhesive type: moisture proof (phenol-formaldehyde glued).