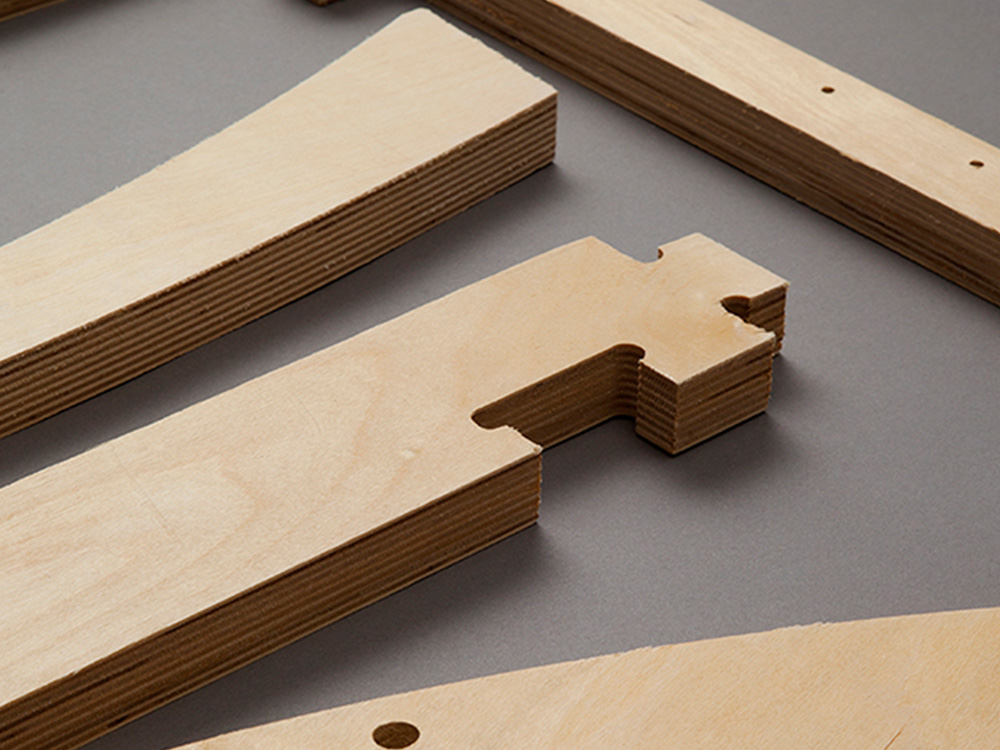 From start to finish
Due to multiple layers and thin layers of birch veneer of high density, Baltic birch plywood is an ideal material for the production of frames and the internal details of upholstered furniture. Birch plywood has a stable geometry, which makes it an ideal product for the production of internal parts under the stretching, as well as allows you to achieve maximum efficiency in the processing. It is perfectly cut on CNC and securely locks furniture accessories. Due to careful production control of the adhesive joint strength, our plywood virtually has no separation problems.
Application:
Furniture frames made of plywood
Plywood for internal parts
Technical characteristics:
The following sheet sizes are available: plywood 1525×1525; plywood 1220×1525, plywood 1830×1525, plywood 1525×3000.
Certificates: CARB II; CE.