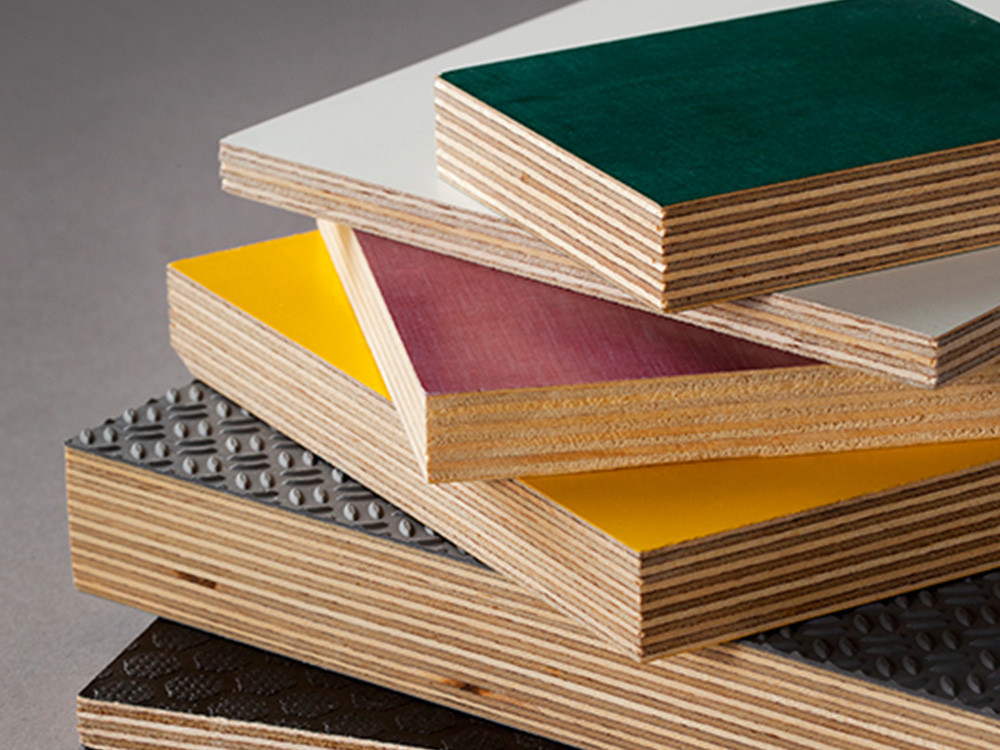 High wear resistance is a quality standard for laminated plywood. No matter if plywood is used for formwork (for concrete), storage, flooring, transport flooring or children's playgrounds, our birch plywood provides improved water resistance. Each sheet of laminated plywood is a reliable robust multilayer structure, which is based on phenol-formaldehyde resin coated with film. The ends of plywood are painted in the color of the film. In addition to the abundance of available colors and textures, we guarantee high quality of the laminated plywood.
Application:
Plywood for formwork.
Plywood for concrete.
Storage/transport of food and pharmaceutical products.
Particle board furniture (table tops, shelves).
Playground equipment.
Children's furniture.
Technical characteristics:
Colors: dark brown, light brown, light gray, black, yellow, green (transparent), red.
Available surfaces: Smooth (F/F), Smooth/Mesh (F/W); HEXA (hexagonal texture).
Thickness: 6 mm to 35 mm.
Sheet size 1220 × 2440, 1250 × 2500, 1500 × 3000.
Classes: Class 1 – visible defects are not allowed, Class 2 minor defects that do not violate the integrity of the film are allowed.
Certificates: CARB II; CE.